Dedicated solutions
Tailor made to suit all organisations and businesses
Full project management
Infinite possibilities, absolute simplicity
Audit & Consulting Solutions
Existing infrastructure audit
We run a full analysis of your existing IT infrastructure. We start with a complete list of all your assets, and then identify flaws, problems and errors. We will then provide you with a detailed report of what needs to be fixed or replaced. This first step allows us to have a clear view of your current situation.
Current & future needs analysis
Once we have a clear view of the technical side of your IT infrastructure, we will take time to sit down and listen to your needs, your goals, and how you would like your IT environment to support you in your everyday duty. Finally, we will ask you about potential future developments of your business, in order to embed the evolution in our solutions proposal.
Every business is unique and, for us, it is utterly important to offer you the specific tools and solutions you really need, nothing less, nothing more. Based on the initial audit and analysis, our expert will define the best strategic and technological choices for your business IT environment. With our tailor made solutions, you will enjoy the right tools for your business and keep your IT spending under very tight control. You will receive a full audit report with proposed solutions after our analysis.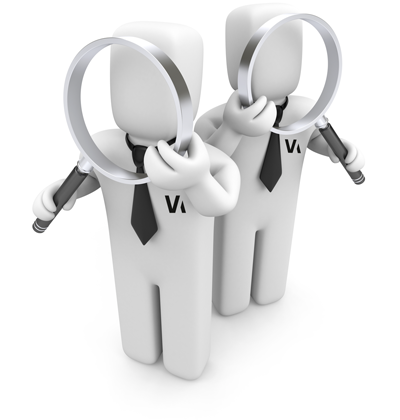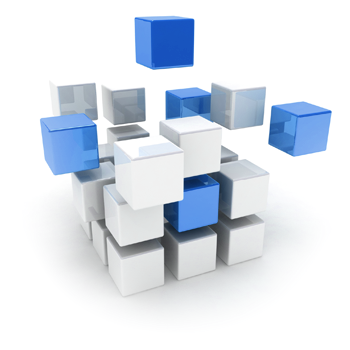 Design & Planning Solutions
According to your validated choices and with budget in mind, we will design the most efficient architecture possible, integrating all hardware, software, peripherals and existing elements you might want to keep, seamlessly. All aspects are taken into consideration, in order to create a solid and long lasting infrastructure. From simple networks to virtualized servers and/or desktop solutions, we work with the latest technologies and best-of-breed industry standards.
Project specifications & scheduling
All aspects of your project will be clearly explained, with all specifications. Together, we will define the right schedule for implementation and find bridge solutions during the transition period. Clear, simple and efficient, that's our motto.
Before you sign anything, a quotation will be given to you for final review and validation. We want our clients to only spend what they really need to. There will be no surprises, no hidden fees and our prices are the same for everybody. Our quotations are detailed and transparent, for we build business relationship on trust and  collaboration… and we like to keep it that way.
Implementation Solutions
Hardware & Software acquisition
All  hardware, software & network elements including peripherals can be purchased directly from Vision Apart. If we are handling a project for you, we will take care of all acquisitions needed for that project.
For those who simply need a specific item, give us a call and we will give you a quote.
We work with the most reliable and fairly priced providers in Switzerland, and all of our items are from legal importation and come with Swiss warranty. Software licensing works the same way, you will have full ownership and included upgrade facilities.
Our specialist will come to your office or home to install and setup your equipment. We do all types of installation from simple computer with home network, to highly complex infrastructures with up to 500 users. We like clean and neat installations and we always choose the less invasive solutions to keep your working space as friendly and comfortable as possible.
If you're in Vaud, Valais, Neuchatel, Fribourg, Geneva or Jura canton, you're in our range. If you're beyond, let's talk.
Virtualization for server & desktops
Vision Apart is specialized in server & desktop virtualization.  These cloud solutions are becoming more and more popular amongst businesses, for they bring real benefits in mobility, availability and reduced cost in maintenance, hardware and electricity bills.  We offer semi or full virtualized solutions, with IaaS only or IaaS and DaaS.
Virtualization is not suitable for every business and we advice customers to have a  "needs analysis" before going for this (great) solution.
If you are looking for a specific type of software or hardware that will fit your existing infrastructure, we can find  and implement it for you.
You are already using specific software and want to change or modify your  infrastructure, we will help you in choosing and implementing the right components.In all cases, the idea is to integrate both software and hardware perfectly in order to keep you working the way you like. We'll just make it easier and better.
And for those who want to have a multiple OS network (Windows – Mac OS – Linux ), we will allow your team to work together happily and peacefully. Ending OS segregation is one of our favorite missions.
Modifying or changing completely your IT systems and/or IT partner involves data migration in most cases. But this is not a problem since we provide a hassle-free migration solution in all cases. We will safely move all your existing data into your new infrastructure and you will immediately be able to retrieve your precious files and start working.
We implement a large variety of storage from simple disks to NAS/SANs, data servers and cloud solutions. Depending on your storage needs, we will propose you to the safest and most adequate solution . We only use the most reliable storage systems and equipment.
At Vision Apart we know how important it is for businesses to be able to work  from anywhere at anytime. Our VPN (virtual Private Network) solution offers an easy to use and secure network access for business travellers, remote workers and mobile users.  Enjoy a flexible, reliable and completely secure way to connect to your internal business applications and data from any suitable device.
VoIP or Voice over Internet Protocol, provides an easy-to-manage, network-based telephony solution with more freedom and mobility than classical phone lines. All branch offices can be connected and managed from a single centralised communication system. You can keep your existing numbers and even use them on mobile phones from abroad.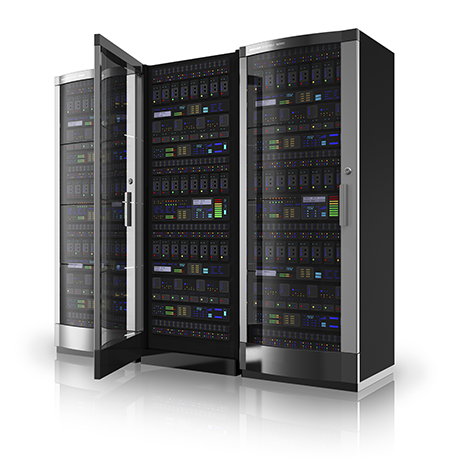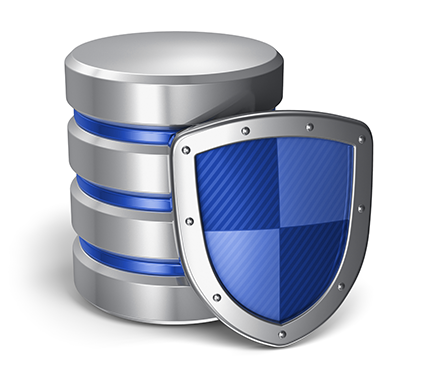 Security & Protection Solutions
Vision Apart takes Security very seriously and provides high profile multi level protection for the entire infrastructure. In order to avoid external intrusions and attacks we set up firewalls,  IPS and anti virus systems. Constantly updated and tested these solutions offer you a  strong shield against theft and damages, thus improving business continuity.
Access rights are important to ensure true internal security. Identity Management is the right answer for your business needs if you are looking for strong but flexible solution. It enforces security policies through a centralised management platform. Create, change or revoke access rights at any time, define groups and individual permissions, hide sensitive business content from unauthorised users.
Keep you data protected at all times and everywhere with Full Disk Encryption (FDE).  Your HDD and SSD's will remain safe even if your device is lost or stolen, since without the right decryption key, it is virtually impossible to retrieve data.
Backup & Archiving Systems
We offer On-Premise & Cloud Based Online Backup systems. On-Premise backups keep your data physically where your Business is and allows a quick access when a recovery is required. Our Online backup solution is a great tool to ensure that you have another copy of your valuable data in a second location, shall a disaster compromise your main location's integrity. Most businesses choose to have both solutions implemented for optimal security and peace of mind.
Our Disaster Recovery solution is the best way to enhance business continuity in case of a major failure. All servers and SAN data can be backed-up either on-premise or in a remote location, or both, to be re-instated in a critical moment within a short time-frame.  Since more than 90% of businesses who suffered a disaster without having a proper recovery solution ended their activity shortly after, we highly recommend that solution to all our clients. Benefits are clear : reduced downtime, no business interruption and full data retrieval.
Maintenance & Support Solutions
Infrastructure & Systems Administration
Vision Apart is a strong IT partner for all businesses willing to delegate their entire infrastructure and system administration. We can also work with your internal IT team to support them and complement their skill-set.
We offer maintenance packages with "a la carte" options, in order to let you select just exactly what you need. We make sure systems are perfectly running, with updates and equipment checks on a regular basis. For small & medium businesses, we have a pro-active attitude to anticipate problems and guarantee uniterrupted workflow.
On site Maintenance & Support
We provide scheduled, unscheduled & emergency on-site maintenance and support, to cover all possible scenarios and avoid business interruption.
Since we propose monitoring and remote maintenance to detect and fix most of probable errors before they become a problem, chances are that you will see us for scheduled interventions only. Our specialists are trained to do on-site maintenance quickly & efficiently.
We offer Fixed price contract and prepaid hours packages to help you keep your budget under control at all times.
Remote Maintenance & support
At Vision Apart, we really have your business in mind and support is in our DNA. The Remote maintenance & support solution, is a good way to help you faster, without physically come on site, thus reducing costs, and optimising time and efficiency.  We use a secured remote access and most common problems can be solved online. Depending on your IT infrastructure, we can even operate maintenance on servers, desktops, laptops, or entire network.
We offer packages with emergency hours included.
The Pro-active monitoring solution is highly recommended for sensitive businesses who need maximum reliability and efficiency for their infrastructure. We offer a real-time 24/7 monitoring of crucial and vital parts of your IT ecosystem, to detect potential failures or errors before they arise or as soon as they happen. Combined with our remote or on-site maintenance packages, it allows us know immediately what's happening and take the necessary steps to tackle the problem sometimes even before you can see it.
Keeping a website updated and running is a time consuming task, that uses precious internal human resources. Vision Apart gives you the opportunity to delegate the job and refocus your crew on more productive missions. We can administrate and operate necessary maintenance on your website, and even take care on content management including updates and modifications.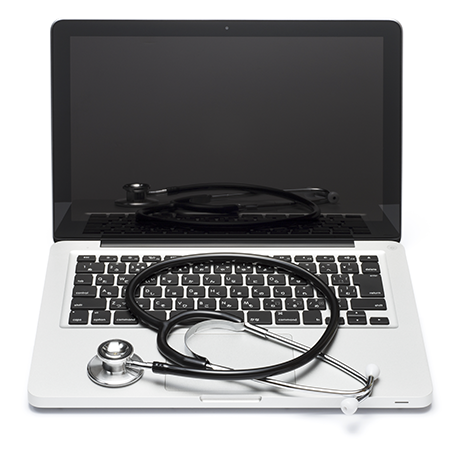 To request a quote or for more information please call us directly  +41 21 558 02 00 or send us a message